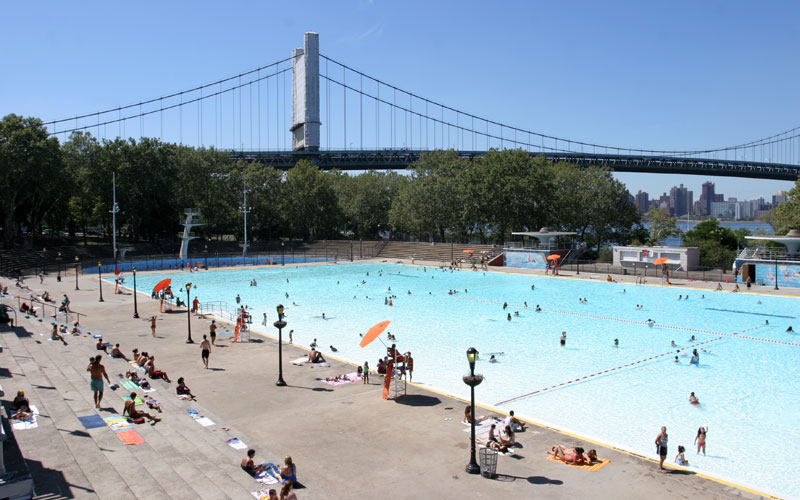 It has begun...marathon training that is!!! It's easy at the start, enthusiasm spilling over into joyous short runs. But then I look down the training schedule and, whoops, August is going to be hot run haven....September?! Jeez. At least my birthday in October isn't hampered too badly...oh but wait, 18 and 20 miles in October. Here goes nothing!!!
I did my first swim this morning, it was glorious! Did a quick 30 minute weights/core/strength session at the gym and headed over to the pool. It is SO beautiful, crisp and clean in the morning!!!
So I tried yoga today!!! It's a big cross training day for me ;-) It was cool. This is the yoga room, very simple and elegant. This used to be a restaurant, Brian and I ate a bad tasting pizza here and never went back...thus it inevitably became something else. It went really well, I was surprised.
Chicrunner
got me thinking of trying it, but I was nervous since my flexibility is really the worst it's ever been. Even though it was warm (About 86 degrees) it was good, I didn't push so hard that I would be in a lot of pain, only a little. I definitely got a workout from it and feel sore. I am going to try to go one to two times a week this summer; it's in the middle of the day and a donation class, so why not!
How is your summer training going? (I ask these questions and people rarely answer, but hey, it's worth a try!!!)
Speaking of tri's, congrats to my BIL and sister for completely a sprint try last week! They are a really athletic couple and push me to be less lazy :-D Interested in tri's? Check out
Heather's blog
. She's living it up outdoorsy style in Colorado, and completed her first Ironman Triathlon last year!!! Miss you H. Keep up the good work!
122 Days until the ING NYC Marathon!!!