It's safe to say most of the country is a bit nippy these days. I don't want to say that thing that begins with P and ends with -olar Vortex, but sheesh, last winter was ROUGH. Although I love winter running, last year was all about taking precautions because I was pregnant. This year, it's all about keeping my baby safe and warm! I'm strongly considering joining a gym because if this winter is this chilly, we will be finding ourselves indoors a lot! If you are one of those that is braving the elements, here are a few of my favorite cold weather things!
Henry is under the weather, but it's nothing the snow can't entertain away!
LAYERS. Layers are your friend!!! I wrote about my favorite cold weather apparel here. I prefer to go tank, short sleeve, long sleeve, jacket. For head wear, if it's super cold, I like to don a head band AND a hat; hats often don't fully cover my ears! I also recommend opting for a wool hat which blocks the wind nicely. Compression socks are a great to add another layer under those running tights. I also have found neck warmers to be crucial. I got a couple of them from the NYC Marathon, and I really like how they're not too heavy. I heard a rumor that Lulu Lemon had a great one, but alas, it is sold out.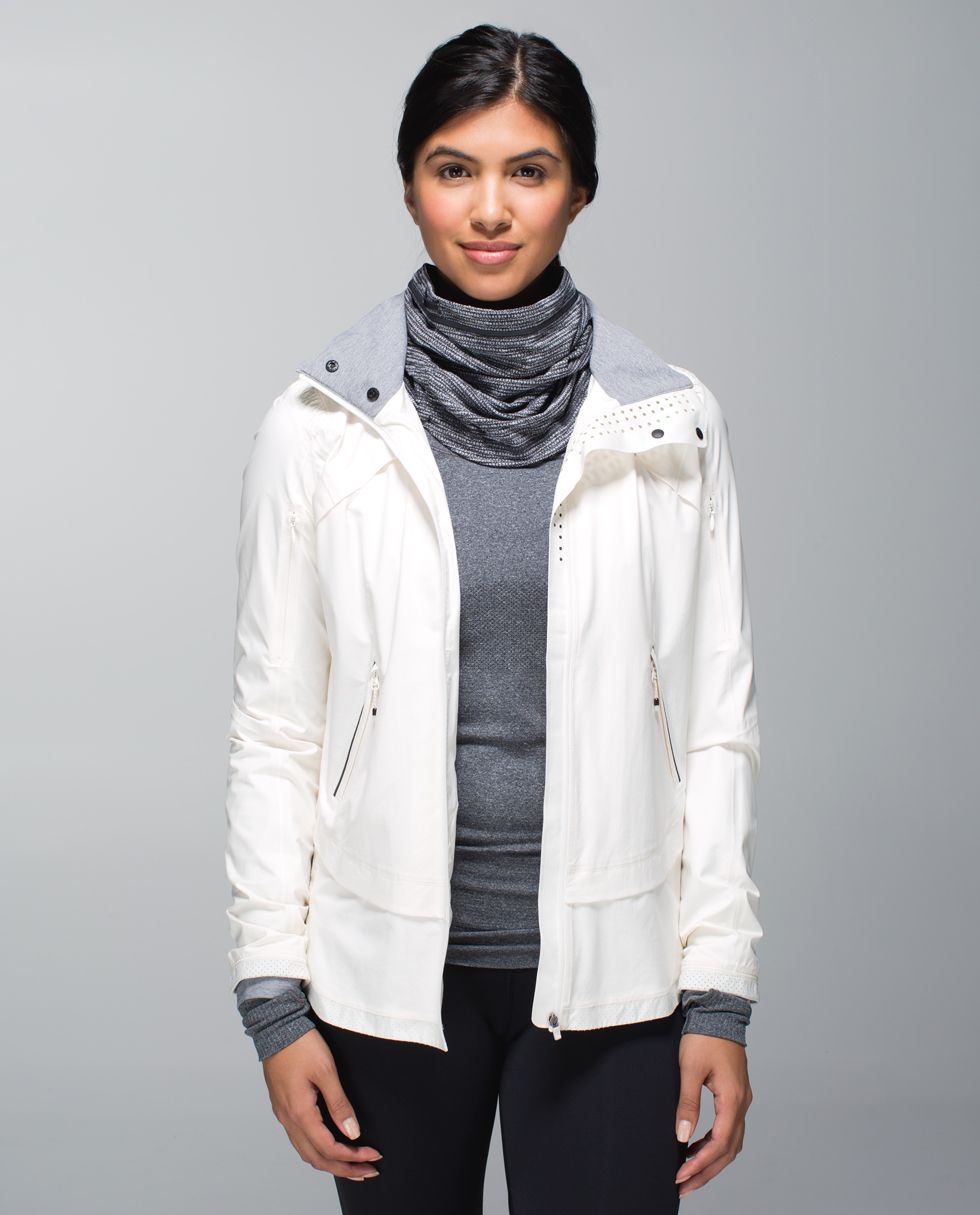 And they had super cute colors. Looks like I'll be calling some stores...
MOISTURIZERS. There is nothing worse than being DRY in the winter, whether you are out on a run or drinking some coffee! Vaseline sent me a cold weather survival kit*, and I loved the products! I am a no-scent girl, anything scented gives me headaches. I loved their moisturizer and lip balm since I'm FLYING through mine! My only issue is that the lip balm doesn't have SPF, so I'll be sticking with my favorite Rodan and Fields lip shield and my Reverse sunscreen for outdoor running. Got to protect that skin!
Staying roasty toasty with this cool stuff!
They wrote me a hand written note. I'm a sucker for hand written notes! It's nice to see a big company taking a personal touch.
WARM DRINKS. I love coffee, but I can't drink it ALL day (WHY NOOOOOOOT?!). So I have been enjoying some Trader Joe's favorites! Since I haven't perfected a homemade hot chocolate recipe, I have been buying chocolate almond milk and heating it up. It's so yummy and satisfying and I'm not boiling a million ingredients!!!
COZY THINGS. I have been guilty of wearing jammies all day this week...hey, Henry is doing it too! I love my Oiselle sweatpants in to keep me warm while it's FRIGID. I also got some cozy slippers for Christmas which I love! The Minnetonka slippers are super comfortable and not overly hot. I'm a warm person by nature, and I can't get enough of them.
How about you? Do you have a favorite moisturizer? Are a you warm drink fan? Slippers or socks, what's your preference? TELL ME ABOUT IT!
*Disclaimer: I was given the Vaseline products as a gift under no obligations to write about or promote them. I was not compensated, and all opinions are my own.