Welcome to the long weekend work week warriors! This was potentially the LONGEST week for me. I felt like it would never end! Probably because it was all leading up to a fun filled weekend that has already had loads of good times.
This was Lambeau puppy at approximately 3:05pm when I got home on Friday. All play all day.
We went to a fantastic BBQ at friend's place on Roosevelt Island. This is an amazing annual party that has insane amounts of food, great people, and gorgeous views. I love the little traditions that we've formed here in NYC with friends and holidays. Driving to Connecticut is a traffic DISASTER this weekend, so we usually refrain from traveling during Memorial Day.
Despite gloomy weather we had spectacular views for the evening!
What's a fun long weekend kickoff without CUPCAKES?! That's right, I ran a few miles and then got to eat some AMAZING sweets! Abby set up a great fundraising event, a 5 mile fun run followed by yummy desserts. PERFECT Saturday morning, in my humble opinion! Central Park was so peaceful, the light rain and dogs off the leash was wonderful. I ended up cutting my run a bit short because I had to feed the meter, but it was great getting together with an awesome group of people for a nice little Saturday morning treat!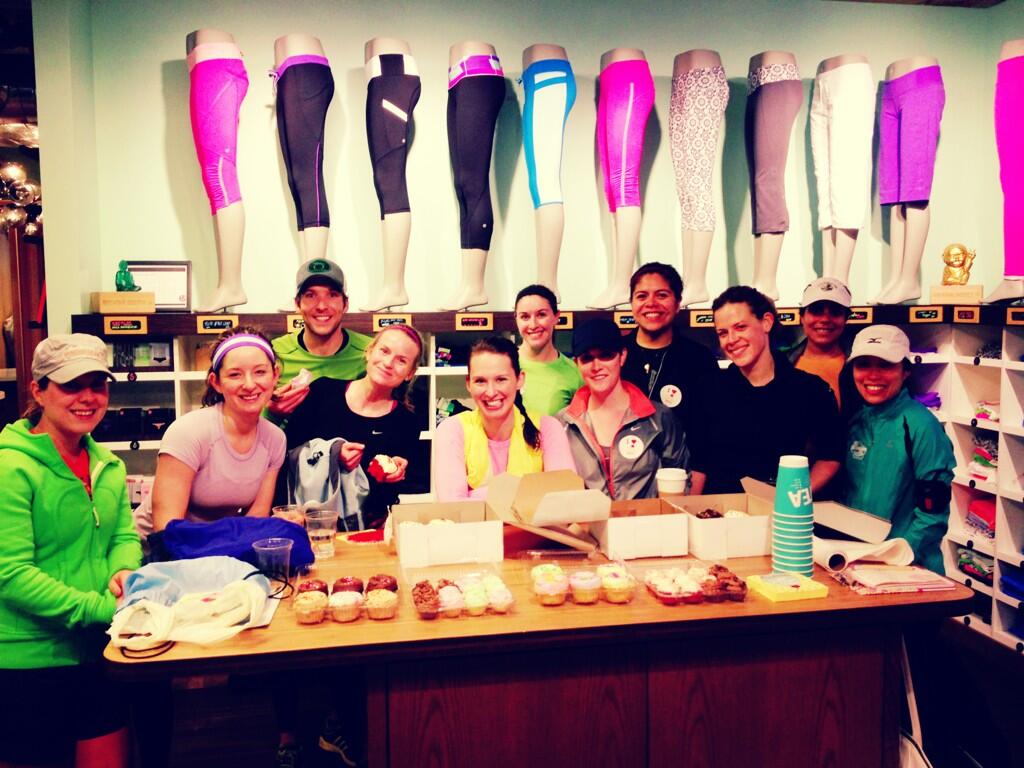 So many awesome faces came out to run and munch today!
This picture says it all: YUM.

On tap for the rest of the weekend? Brunch, BBQ's and running...all sound stellar to me!


How about you? I saw many people ran awesome races today, were you one of them? Have you ever done a fun run with an event afterwards? Do you like cupcakes (Is this really a questions?!)? TELL ME ABOUT IT!